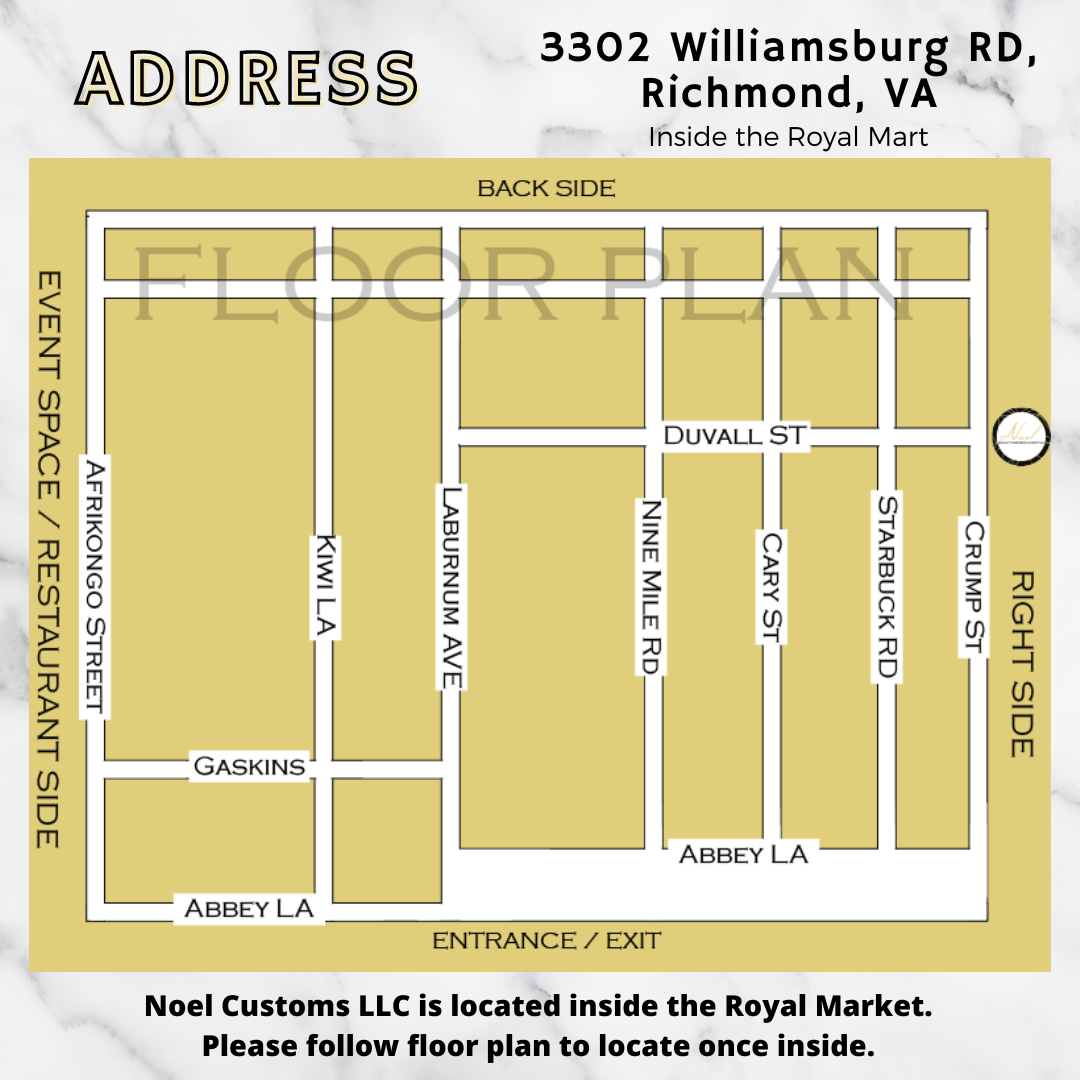 3302 Williamsburg Rd, Richmond Virginia, 23231
Noel Customs LLC is located inside the Royal Mart. Please follow the floor plan to the left to locate shop once inside the building.
Directions
CLOSED: Thursday, September 21, 2023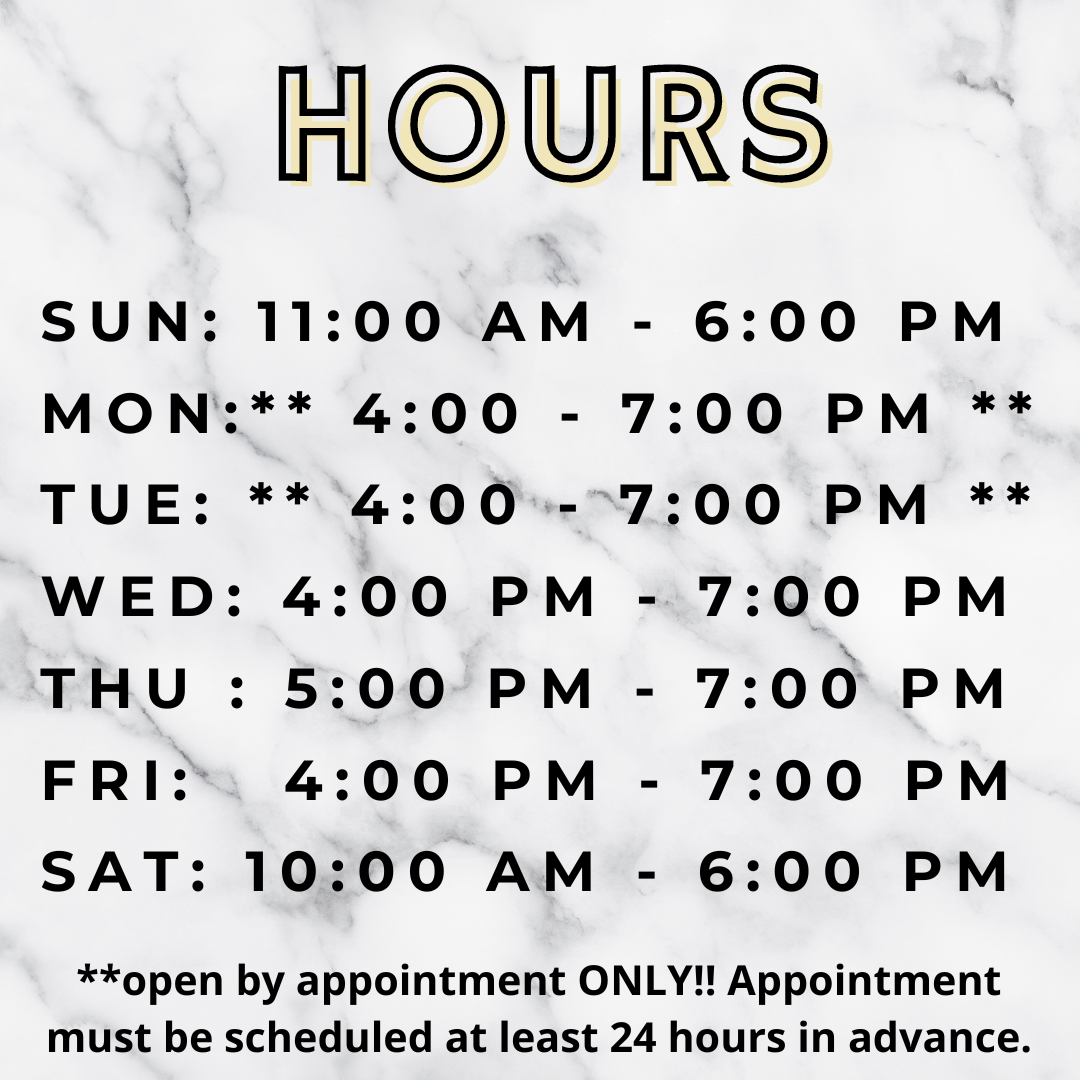 Hours
Please contact Noel via, text, email or phone call to schedule an appointment on Monday or Tuesday during available hours.